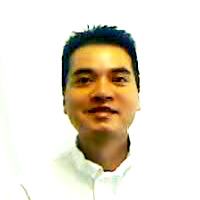 I have worked for manufacturing companies as an IT support in the past and always been interested to know about the process in which a piece of raw material is cut into a desired final shape and size. Getting in the shop, working with the material, and try to meet that standard, it gives me the whole new appreciation and experience of what I am making. Learning by doing it is the most essential experience because it integrates theoretical what I learn from the classroom with the practical how it is done.
To become a good machinist, you need to have a good process plan which can be defined simply as a strategy of steps needed to perform a machining operation or operations. Process plans establish the steps needed to answer these questions: What machine or machines will make the part? What tools will be used in those machines to make the part? How fast will those tools and machines operate to make the part? Also you need to have good technical skills which are those can be learned and improved with practice. Many are the "hands-on" abilities that you need to have in order to become a good machinist.
Every career requires certain skills for success, and careers in the machining field are no different.
Mechanical Aplitude: is a combined mental and physical skill. This skill is critical in the machining field, as they are many relationships occurring at the same time between machine tools, cutting tools, and the materials they cut. The talent to assess many factors and predict results is very important for success in those machining jobs.
Manual Dexterity and Eye-Hand Coordination: describe the physical ability to precisely control hand motions. This occurs during hand tool and machine tool operations.
Focus and Concentration with Attention to Detail: Because of the high-precision nature of machining, even small lapses in attention can lead to large errors and huge losses of time and money. To become successful in the machining industry, the machinists must have a high level of concentration.
Persistence and Patience: Machinists must take the time and precautions to make sure that the work is done correctly. There are many tasks that take long periods of time to complete.
Personal Responsibility and Reliability: Machinists must strictly meet specifications and ensure that final products are correct, so it is necessary for a person to take ownership of his or her own work.
Here are some of the CNC turned parts that I have done in the shop:
0.25-20 HEX NUT
0.25-20X2.5 SHCS
0.375X1.75 SOCKET SHOULDER SCREW
0.375-16X1.0 HEX BOLT
0.5-13X2.25 DOUBLE END STUD
0.5-13X 12 SHSS-CUTPOINT
0.625-18 HEX JAM NUT
0.75-10X2.0 SQUARE-HEAD SET-OVAL
0.75-10X2.25 HEX-CAP-SCREW
1-8X3.5 HVY HEXBOLT
1-8X5 SHC
1.0 HEX HD PIPE PLUG
1.5-6X4.5 12PT-CAP SCREW
2-8 HVY HEXNUT
Company culture is also very important because you are more likely to enjoy work when their needs and values are consistent with you. If you work for someone who recognize and appreciate your hard work or somewhere where the culture is a good fit, you'll tend to develop better relationships with others and be more productive and successful.
Today, the manufacturing industry continues to grow, and the field is in need of skilled workers who are trained and knowledgeable in their trade. Many of the products made by CNC machinists are things we use today. The career of CNC machining is challenging, but that is part of the excitement. Every day of your hard work brings tangible results. You must know how to operate the machinery and read blueprints. Operating large lathe and milling machines and other tools safely are crucial. Accuracy and efficiency are key components of the CNC machining as well.
EXPERIENCE
CNC Machinist

LoneStar Fasteners
Houston, Texas
2023 - Present
Innovation Fasteners
Houston, Texas
2022 - 2023
Fastenal
Houston, Texas
2021
Knowledge of G-code programming and program formats for CNC milling machines and lathes
Knowledge of SolidWorks and MasterCam
Write, test, and maintain CNC programs
Ability to select proper tooling and work holding for CNC machining operations
Ability to read prints and instructions
Capable of set-up and operation of CNC machine tools equipped with XYZ controls
Skill in the use of semi-precision and precision measuring tools
Perform lathe operations such as facing, turning, knurling, threading, drilling, grooving and boring
Perform milling operations such as squaring, drilling, reaming, boring and tapping
Determine proper speeds and feeds for longer tool life, faster machining speeds, and better surface finish
Edit programs on machine to maintain tolerances related to material movement and tool wear
Operate both manual and CNC milling machines and lathes safely and accurately to manufacture items based on specific instruction to meet requirements
Operate carts, dollies, hand trucks, pallet jacks, and forklifts to move large quantities of merchandise
Use a CNC lathe with live tooling features like axial and radial holes, flats, grooves, and slots
Machine a range of metal from brass, low carbon steel, steel alloy, stainless steel, hastelloy, nitronic, monel, and inconel for turned parts
EDUCATION
Houston Community College
Houston, Texas
Associate of Applied Science in Machining Technology in December 2020